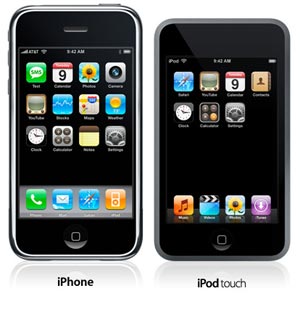 Journalism students at the University of Missouri's School of Journalism are going to be getting a taste of Apple, whether they like it or not: According to the university's Website, journalism students starting classes in the fall will be required to purchase an Apple iPhone or an iPod touch. The requirement has been imposed to allow for the delivery of "freshman-orientation information" as well as course material.A release from Mizzou states students will be able to electronically download material to either of the devices from iTunes University, a no-cost component of the iTunes Store. The university said students who do not yet own an iPod touch, classified as "the minimum requirement," or an iPhone should contact the school's computer store.
Many, many schools are starting to do this. We will start recording lectures so that students may review them before exams," the Web page states. "Students also will have ready access to critical information on where to find help to solve various problems thanks to material we will deliver in conjunction with freshman orientation."
What do you think about it? Would you use your iPhones and iPods for academic purposes?
Posted by Tatiana Madureira - Teacher at Flamengo Branch, RJ